Quality Embroidery & More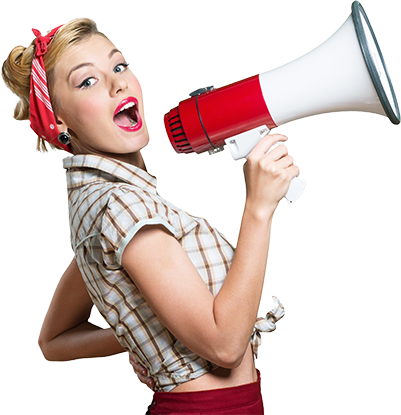 NO MINIMUM ORDER REQUIRED!
Cozy operates 60 embroidery heads spread over 15 machines. We have the ability to run multiple jobs at the same time no matter how big or small they are. We have no minimums, so repeats or add-ons in small quantities are not a problem. Each machine is computerized, so each piece is as accurate and consistent as the next. Each design, whether it is a simple nickname to a company logo, is "digitized" so that the machines can sew it out.
Digitization is a task that involves taking artwork generated from your computer and converting it into design that the embroidery machine will understand. Depending on your logo, a setup charge maybe needed to convert it. This is a one-time fee and once you have paid for it, it is yours. We never use it for someone else. We do have in-house thousands of stock designs that we can add text, in multiple fonts, for you at no charge.
Screen Printing is the process of transferring ink to a garment through a stencil, where each color needs to be separated and applied individually. We have both manual and automatic machines to handle the big and small jobs. We are glad to guide you through the process from starting from a blank shirt to finishing with a decorated shirt. With our experience we can guide you with the proper artwork and garment to have the right decorated garment.
Team Uniforms are not a problem at Cozy. We can create uniforms with team names, number, and positions on them. There are no minimums so even the smallest teams can look there best. With our in house laser cutting abilities we can make just the letters that we need with out any waste. Reorders for additions on the team are not a problem. Twill can be cut in wide array of colors. One layer of twill can be placed on top of another for a two color effect. Twill can be sewn down with a zig-zag or satin stitch. A satin stitch will be a solid stitch so it can be used as and extra color in the design or a zig-zag can be used in the same color as the twill.
Chenille is a process, which has many steps. First it starts with a large piece of felt that needs to be cut into the shape of the design. This will become the base layer. The base layer is put onto a chenille machine where yarn is sewn from the bottom up to form a loop (moss) stitch on the topside of the fabric. This loop can have different heights to create depth and texture in the design. A second layer of felt may also be used on top of the first to add more color.
Once the chenille emblem has been made it can be applied to anything. Most commonly it is applied to varsity jackets. We can sew the letters on to your garment for you in house or we can make the letters as patches for you to sew on. When we sew them on, we use a zigzag stitched around the edge instead of straight stitched to avoid fraying.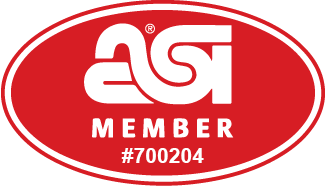 ASI Members Welcome Here!
Embroidery by Cozy was established in 1993. We are a family owned and operated business. Our production facility is housed in an 8,000-Sq. Ft. building. We have the most up to date production machinery available. We have worked with a wide array of companies, including children's wear manufacturers, licensed product manufactures, ASI members, hospitality, police/fire/EMS uniform, and sporting goods companies. So there is no job to big or to small for us to handle.
We make it a priority to produce a quality product. When we receive an order we count all items to make sure everything is there, then items are the boxed and barcode so that it can be tracked through our warehouse. Each order is then assigned a run date to concede with the delivery date. If we are unable to meet your delivery date, you will know before we accept the job.